The Unity Curl Pro Flow Training
The Unity Curl Pro Flow Training is a personal one on one training where you are immersed in up close and personal time on how I flow through the salon.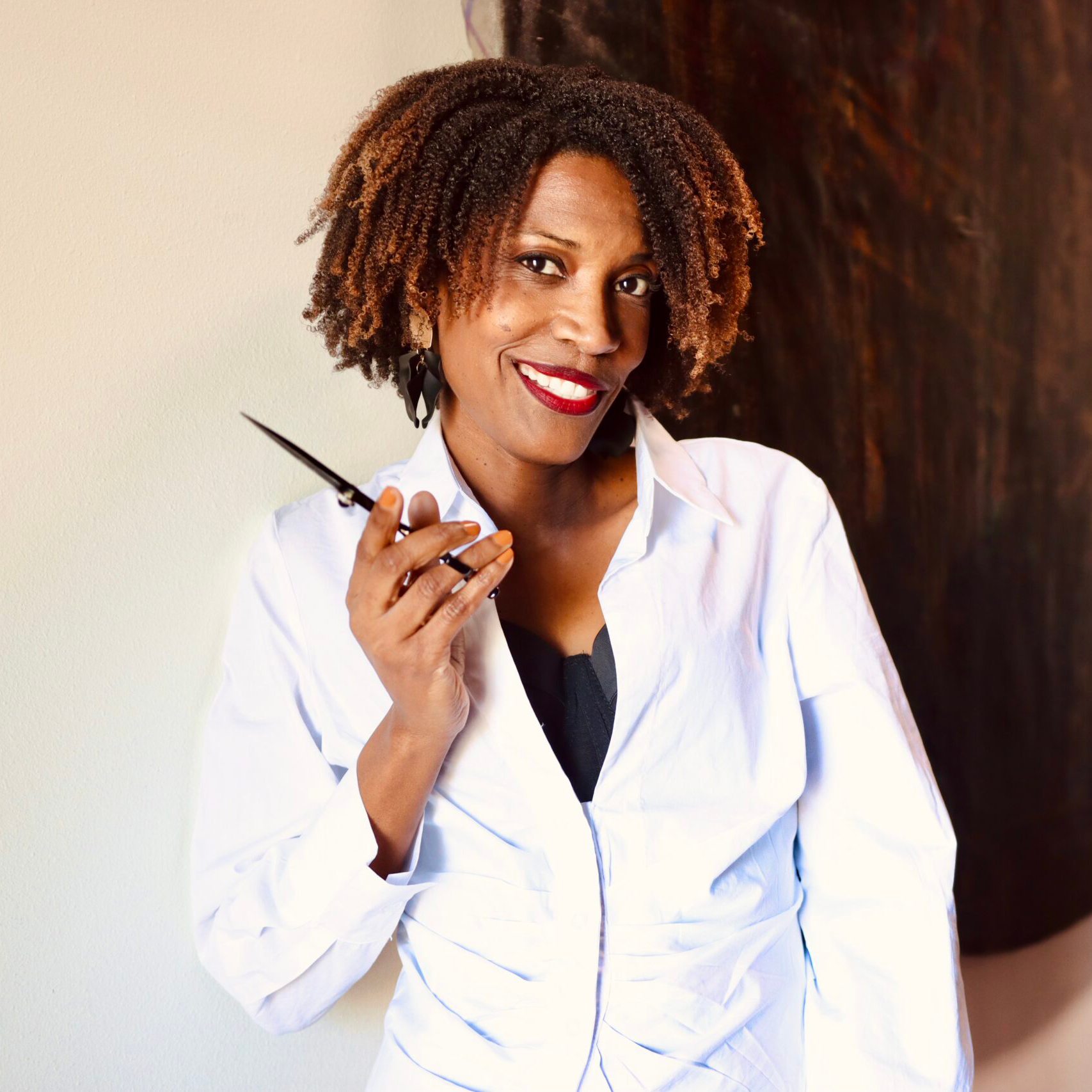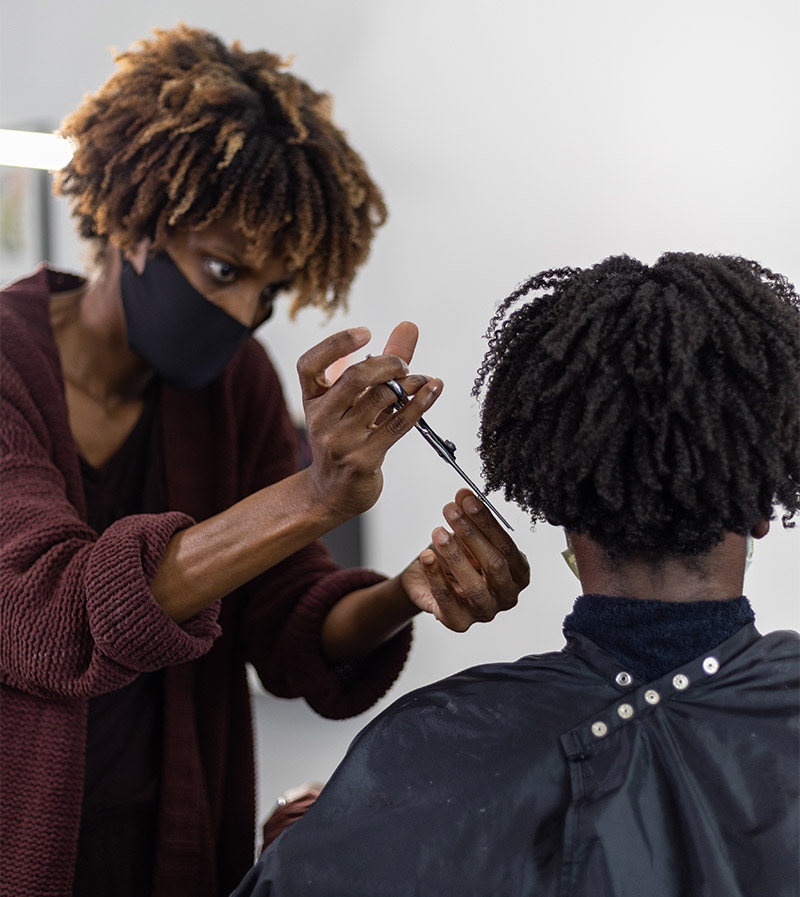 As currently one of the 5 certified cut kinky stylists in the US, I will share the knowledge I've gained from attending over 5 Cut It Kinky tight curl in-person certification classes. In addition, I will bring you 25 years of behind the chair styling experience.
We offer a Look & Learn option as well as a 1 – 2 day hands on training with models.
As part of the training we'll schedule a discovery call to pinpoint ongoing challenges you're having with your clients.
We'll cater your training to work with your particular skills and challenges to help you reach your fullest potential as a Curl Artist.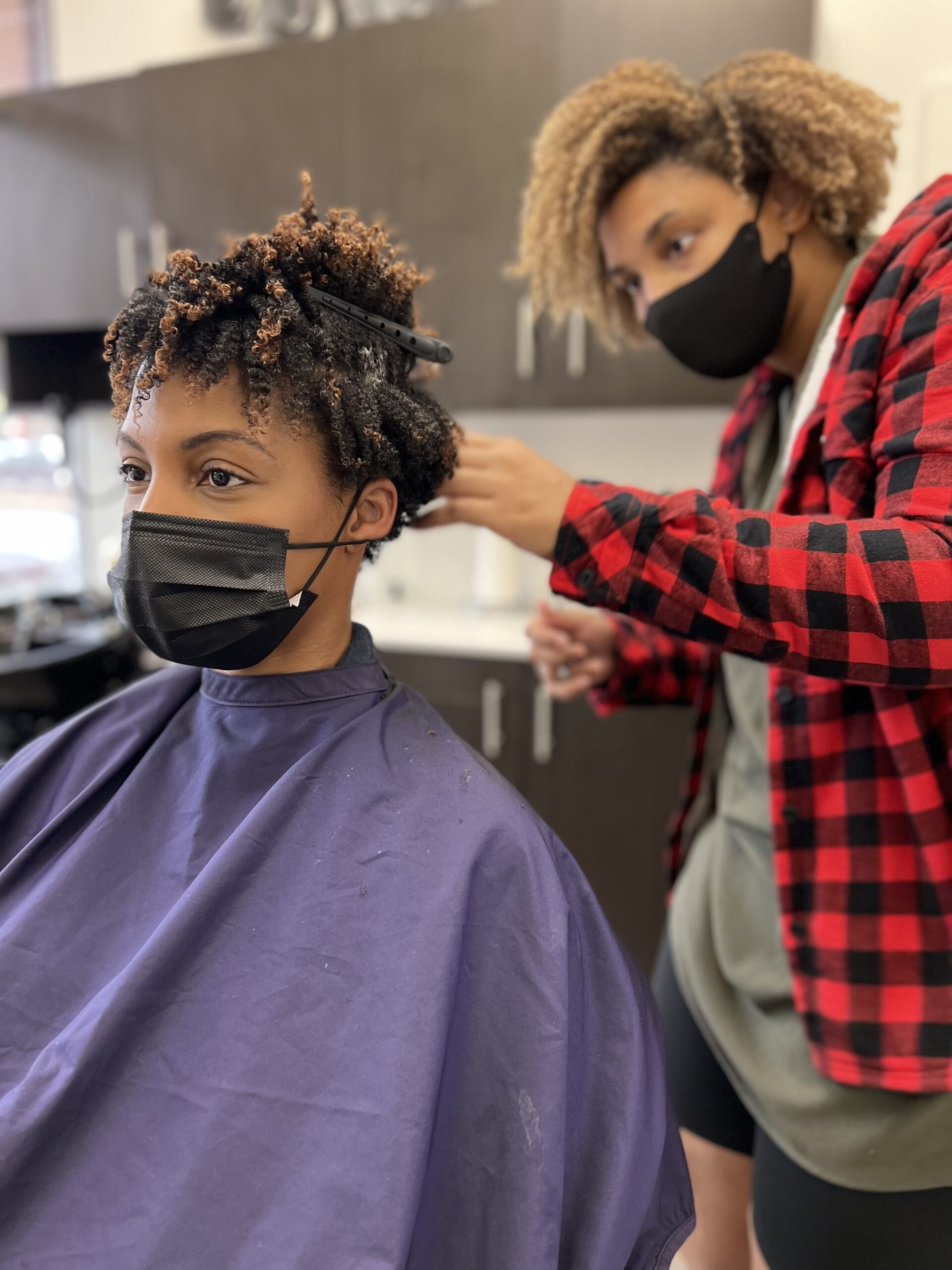 Look & Learn
Includes a 4-hour Look & Learn session
1-Day Training
1 day with 3 models. Includes 1 look & learn model and 2 hands on model training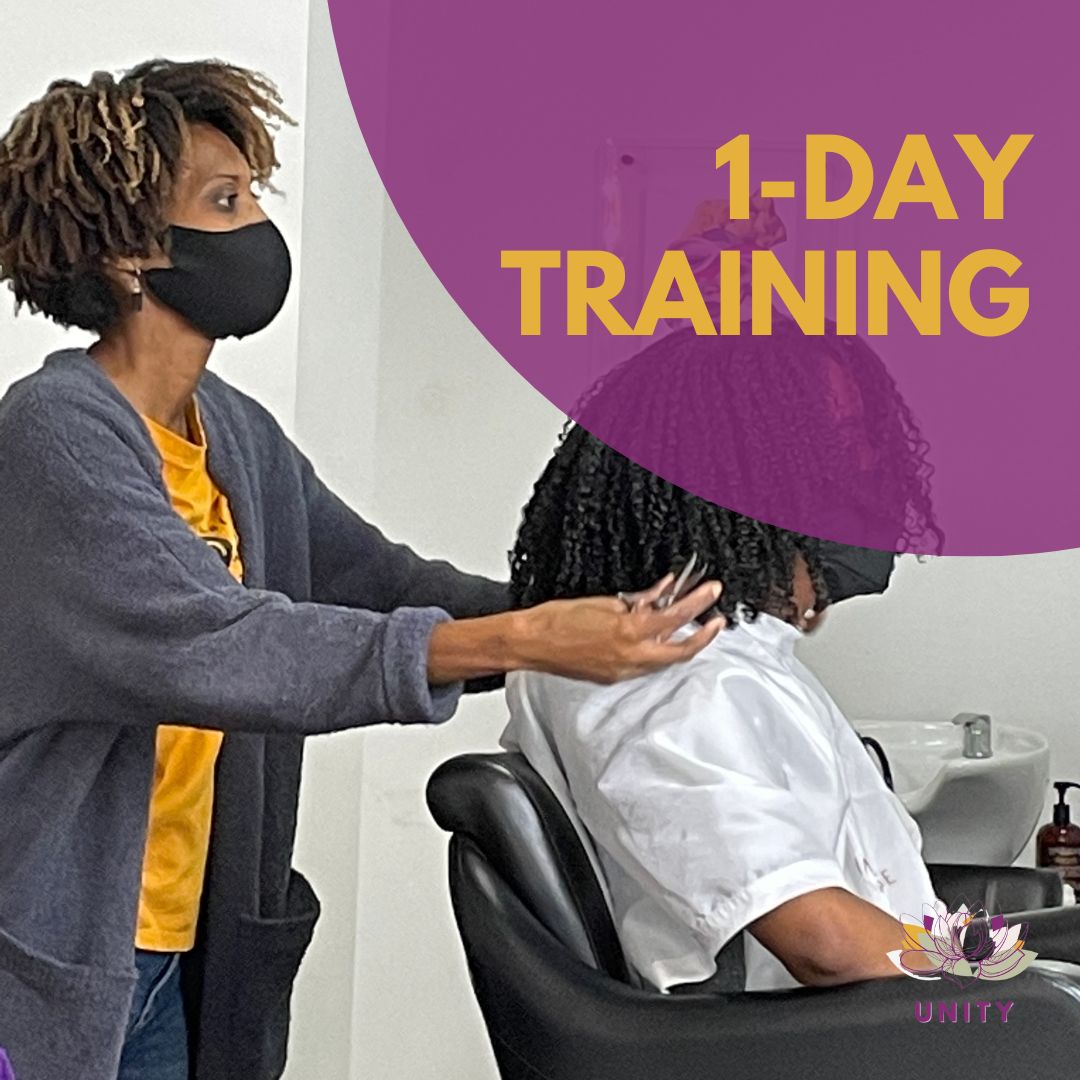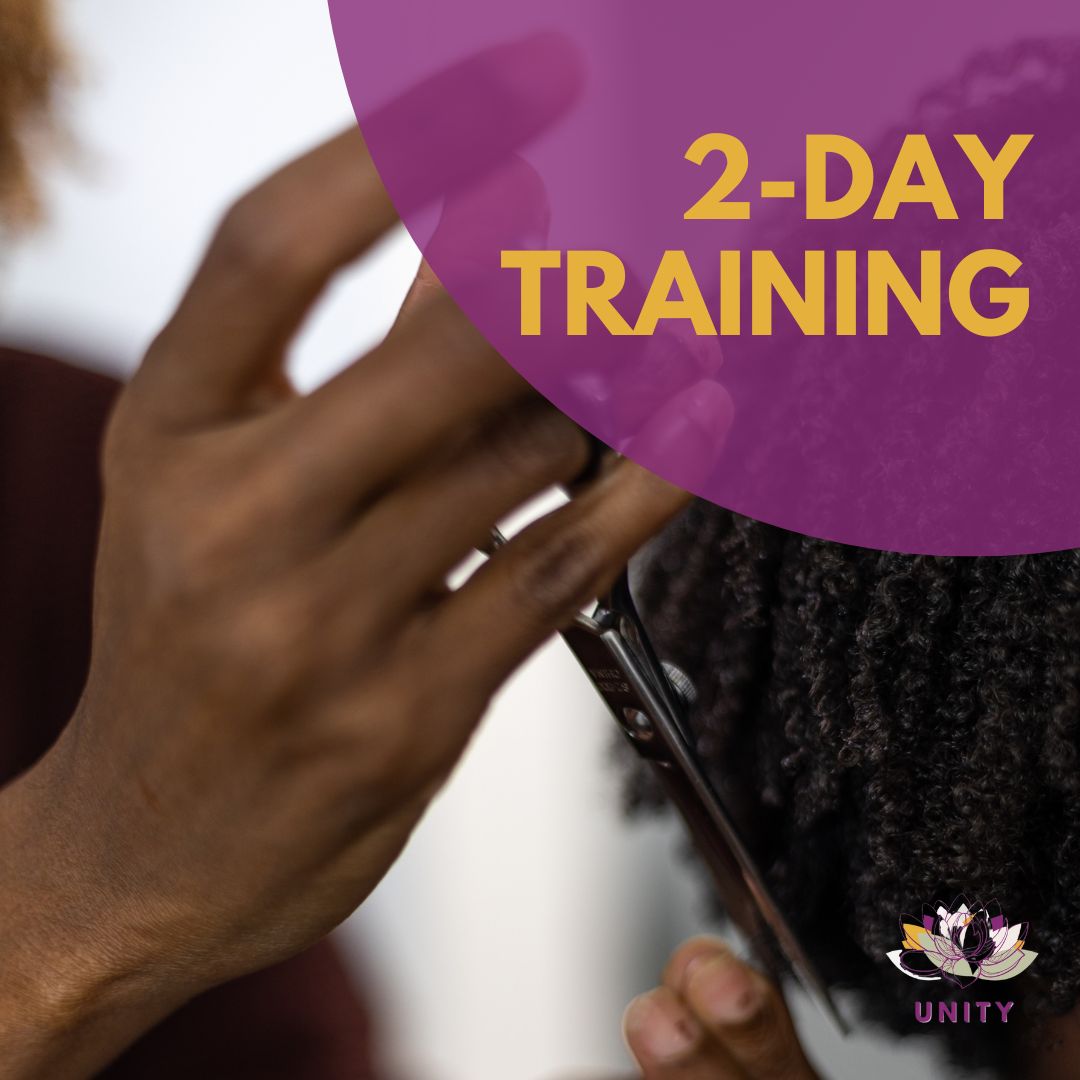 2-Day Training
2 day which includes day 1-4 hour Look & Learn & working with 3 models hands-on on day 2
If you are a stylist that has had some curl training but you're not quite sure how to tie it all together or you need more hands on experience or you have a lot of questions about providing more curl services to your clients – this training is for you.