Unity In Atlanta
Hello I'm LiTedra,
I'm a third generation stylist turned curl specialist that has been licensed in the state of Florida for 24 years now. I'm also licensed in your state Georgia.  I've been advancing with natural hair since 2007.
I started working with natural hair in 1995 with my own hair. This was the first time since the age of 5 that I did not have some sort of chemical in my hair.
Age 5 y'all! This goes to let you know what type of hair my folks thought I had, or just how bad I would cut up when it was time to get my hair combed. Or maybe both, so I understand the struggle. In 1995 I decided that I wanted to know "what" and "who" I really was, yeah, I said what.  See, when I was younger, any time there was conversation around my hair it was followed by a lot of head shaking and horror stories. During these conversations I was often left feeling "less than" and often wondering why I was created this way.  So in 1995 I was ready to face her, face me and love her no matter what! With a burning desire to learn to be healthy inside and out, I did it!  The first of many big chops happened, and along with that I began to learn to eat healthy and be healthy, before that was really a thing.  My Journey began by getting to know me and my hair, not only getting to know me but loving me and the curls that I only seemed to see when my hair was soaking wet.   After two sets of locs, one set of sister locs, two kids, and three big chops (and throw in a couple of back siding moments to "The Creamy Crack") – I have arrived here with HEALTHY HYDRATED HAIR!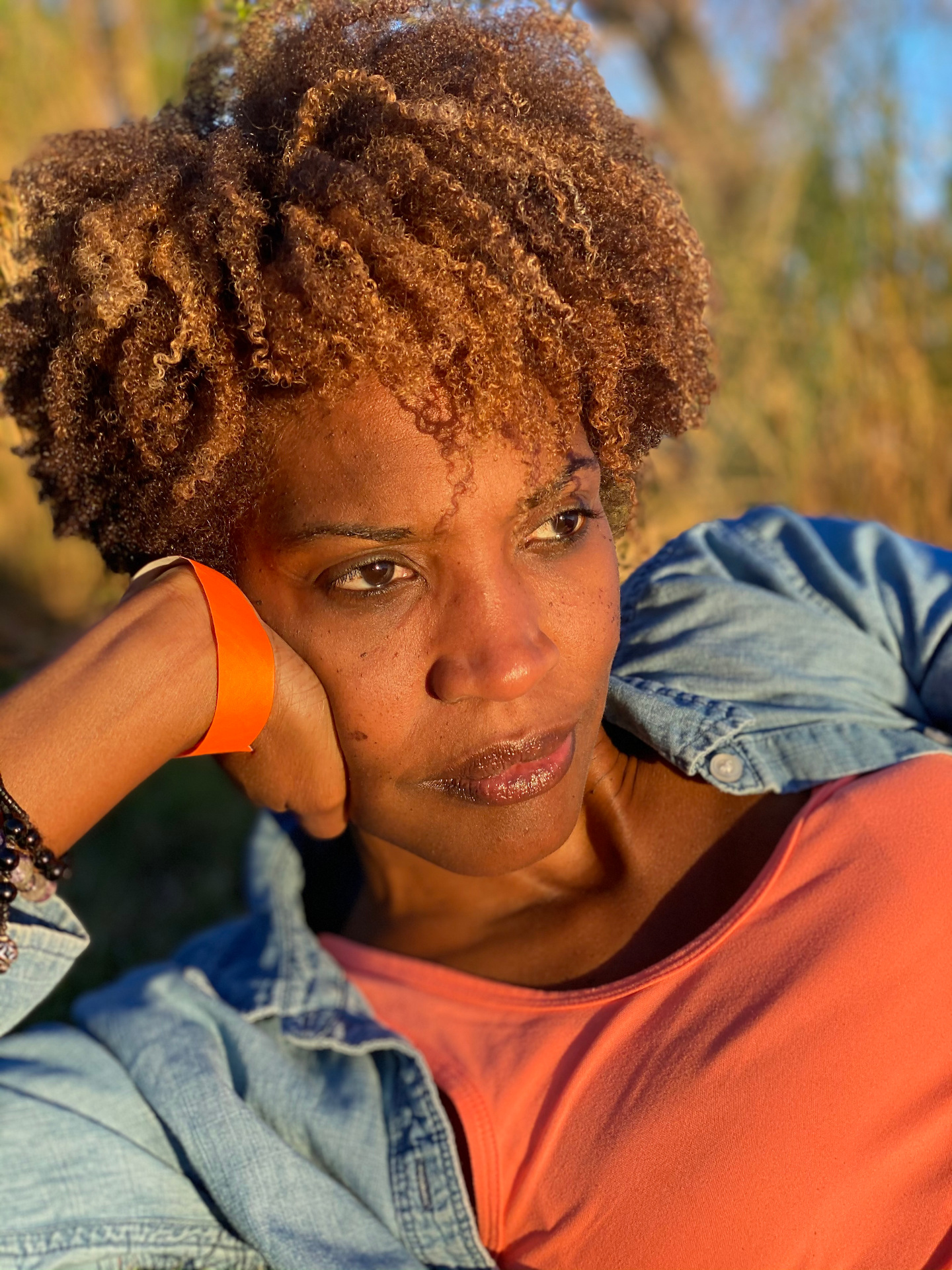 I persisted through the lack of products for naturals and the challenge of way too many random products that could make an encyclopedia set.
While transitioning hundreds of women from relaxer to natural, and mastering "The Silk Press" before it became that in the Pensacola area, my sister April (also a natural/curl specialist), found I am Black Girls Curl/Cut It Kinky.
In the beginning of 2019 I imbarked on completing a 6 weeks intensive course, flying to Chicago twice and Memphis once, all before Covid-19. Once we resumed back into the salon after being shut down for 3 months I have focused exclusively on safely providing, guiding and coaching over 300 curly/kinky hair services to natural woman in Pensacola and surrounding areas.
 I can say I am ready,  ready for what? Ready to help change the narrative of how Black women around the world experience their hair, by unlearning and relearning basic hair care practices.  
I am committed to helping where there is a demand.  We are bringing Unity to The Collective Salon Fayetteville, GA! I am looking forward to meeting you.
500 Lanier Ave. West Suite 904 Fayetteville, GA 30214
How Atlanta Bookings Work
You will select the desired appointment time that is available. A non refundable prepayment is due at this time and your slot is held for you. If you have made the request further than a month out your appointment will be confirmed within 30 days of requested date.
NEW CLIENT
A new client is considered a person that has never received a service with us or their last service has been longer than 16 weeks. Please be aware that a 50% deposit is required to confirm ALL appointments.
EXISTING CLIENTS
An existing client is someone who has received a service within the last 14 weeks. If not you must book a New Client service.
Please review our NEW CLIENT and salon POLICIES pages before accessing our online booking portal. By proceeding beyond this page, you acknowledge and agree to all policies.